In the article "Understanding the Future of the Web & Your Business," HTML5 features were discussed and the question was asked: Is your business on the forefront of this new technology? But what businesses are using this technology and is this technology worth jumping into so early in its development?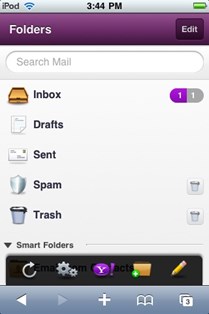 Early this month, Yahoo launched a new mail HTML5 App. Smartphone users can start previewing and using the new site by going to m.yahoo.com/mail. The new site utilizes the power of HTML5, looks great and is lightning fast. Yahoo was able to create something better then a native application by developing it in HTML5. Last week, YouTube released its new mobile HTML5 App to overwhelmingly positive critical response. People are saying that the mobile site "put the YouTube App to Shame" and "the video quality beats native Apps hands down." Mobile sites have great advantage over native applications because they allow the developer to update their App in real time, adding new features and new advertisements to generate more revenue.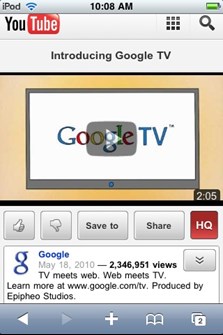 HTML5 built pages are not just for mobile web browsing. Scribd, a document publishing and sharing site, reworked their entire site this year to be built with HTML5. This is one of the biggest revamps involving HTML5 so far. What makes this such a huge undertaking is that the site was, for three years, using a Flash based reader to display its document content. Flash was a multi-million dollar investment for Scribd, yet they have made the choice to switch to HTML5. Scribd wanted to make this switch in order to fully achieve their vision of having a site where people can easily publish their work on the web. This vision was not possible until HTML5 was implemented.
Developing websites using HTML5 has given Yahoo, YouTube, Scribd and many others a better way to provide their services. They have made the worthwhile investment of switching to HTML5.  Many other sites will likely follow suit and make the transition to HTML5.  This trend is beneficial to the industry and will allow for much better websites.
For more information on this topic please take a look at the following links:
YouTube Mobile gets a kick start