Facebook's Latest Privacy Blunder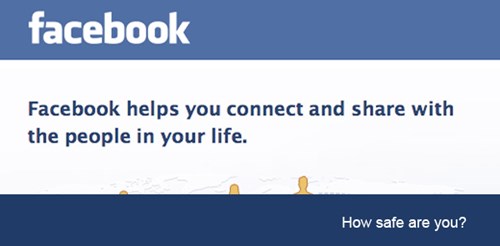 It seems like every time we turn around, we hear about another hole in Facebook's security that is potentially threatening to your privacy. Today we learned about a new privacy concern that can allow certain people to gain access to your User ID. Who has access and what does it mean for your overall profile privacy? Read below to get the scoop.
Who Might Get your User ID
Certain third party applications, including the popular Farmville (which has over 59 million users), Texas Hold 'Em and FrontierVille have all been identified as applications that have been known to send User ID's to outside companies, such as advertisers and internet tracking companies. In some cases, these applications are even sending information about user's friends to the same companies.
What It Means to You
The biggest concern about this latest Facebook privacy problem is the fact that advertisers and the like can gain access to your User ID; thus, they have the ability to read basic information you have listed on your profile – even if you have privacy on it's strictest of settings. Things such as age, pictures, location and other friends are all subject to this exploit if your profile doesn't have very tight privacy settings. An unsettling fact is that a company called RapLeaf, Inc. has included these User ID's into their own databases – which they sell to other companies (Wall Street Journal).
With that said, probably the worst thing that could happen is that you could be included into an advertisers database, targeting you with ads based on age, gender, location or interests. However, just the thought that such a simple error can reveal data about you is indeed a concern. Since this error has been discovered, Facebook has begun disabling the applications that violate Facebook's privacy policy; however, there is not a total fix at the current time.
What Can You Do?
It's recommended that the best way to limit yourself from these types of privacy breaches would be to not participate in any type of third party application. This is because these applications are not created by Facebook, and have a larger potential of these types of problems because of this fact. You can also ensure that your privacy settings are tightened up to hide data from anyone not included in your friends' list. There have also been a few new changes introduced to the privacy settings which you can read at this PC World article.
To put it simply: If you don't want people to know something about you, don't put it online.