Making the Web Better: Chrome Is Blocking the Internet's Most Annoying Ads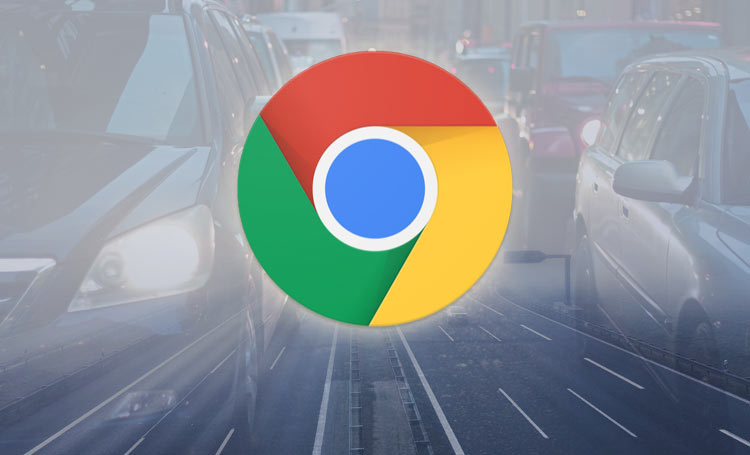 Native Ad Blocking has arrived! Google Chrome is committed to creating a better user experience by blocking annoying web page advertisement practices.
Coalition for Better Ads
Google joined the Coalition for Better Ads during the summer of 2017. This is a group effort to improve consumer's experience with online advertising and establish new standards for advertising. They recognize that ad revenue is important for websites providing free content and also recognize that advertisements impede usability and harms the user experience. There are additional well known online companies involved with the effort including Facebook, Microsoft, Proctor & Gamble, The Washington Post, Thomas Reuters, many news and advertising agencies, and the Interactive Advertising Bureau (IAB) from several countries, all over the world.
How Is Chrome Adopting the New Standards?
Have you noticed any changes to the way ads are being displayed on your favorite websites? Starting in February 2018, Google began rolling out new expectations for websites and online advertisers. Websites violating those standards will be warned and flagged as failing the Better Ads Standards. Every modern web browser can block annoying pop-ups which were often used for advertisements. However, Chrome has built new tools to filter out offending ad using the new Better Ads Standards, regardless if they are presented in a pop-up window or not.
Advertisements with countdowns, page blocking ads, web pages with high ad density (too many advertisements compared to actual content), and flashing/animated ads, just to name a few, are on Google's bad list. Offending websites may find that Google Chrome has filtered the advertisements from their page and user's will see a notification that the ads were hidden with an option to show them, if desired. Below is an image depicting this new feature on a mobile device.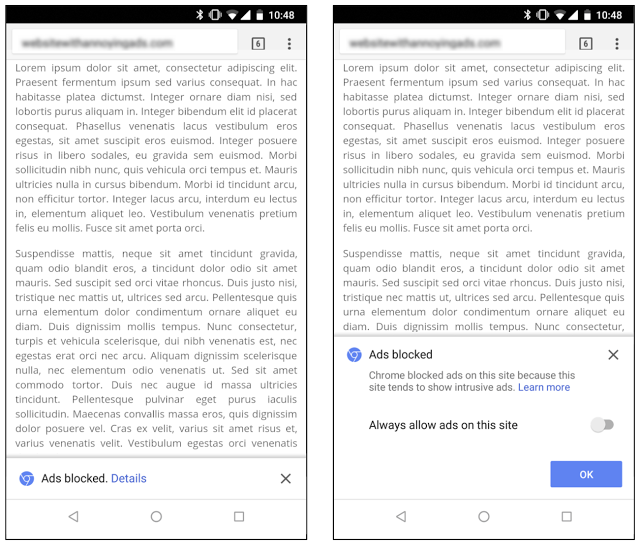 Working with Google's New Standards
Website owners can check their site's Ad Experience grade by visiting their Google Webmasters Account. They will be provided a report that shows one of the following status: Passing, Warning, or Failing. A brief introduction of the new program is provided in the two minute video produced by Google. Website owners will be able to resubmit their website for review and can test if their Desktop and Mobile versions of the site pass the new standards. Visit the new Ad Experience web tool to get your report.
Pro-Tip: If you do not have a Google Webmasters account, contact your AVATAR account manager today and we will help get you started.
How Does Google Do It?
Google will look at a sample of web pages to determine a website's grade. If a website is known to fail the Better Ads Standards, it will then check the page being requested evaluating its javascript code and images to determine if there are known ad-related patterns based upon the EasyList filter rules. If Chrome finds a match, ads are blocked on the page.
You can download this guide showing bad advertisement practices (pdf) provided by the Coalition for Better Ads to make sure your online advertisement strategy is not blocked by Google Chrome.